Installation Process of Ceiling Cloth Hanger in Hyderabad
MS Creatives Ceiling cloth hangers are the best solution for drying wet clothes. Suitable for all age groups to use it. The best thing about the MS Creatives cloth drying hangers is that it saves a lot of domestic space and gives you an efficient system for drying clothes. This pulley cloth hangers works best you could pull the ropes and the the steel rods come down according to the bracket you had adjusted and then you can put your wet clothes on rods after again pull the ropes and tie the rope to the bracket by making the rods up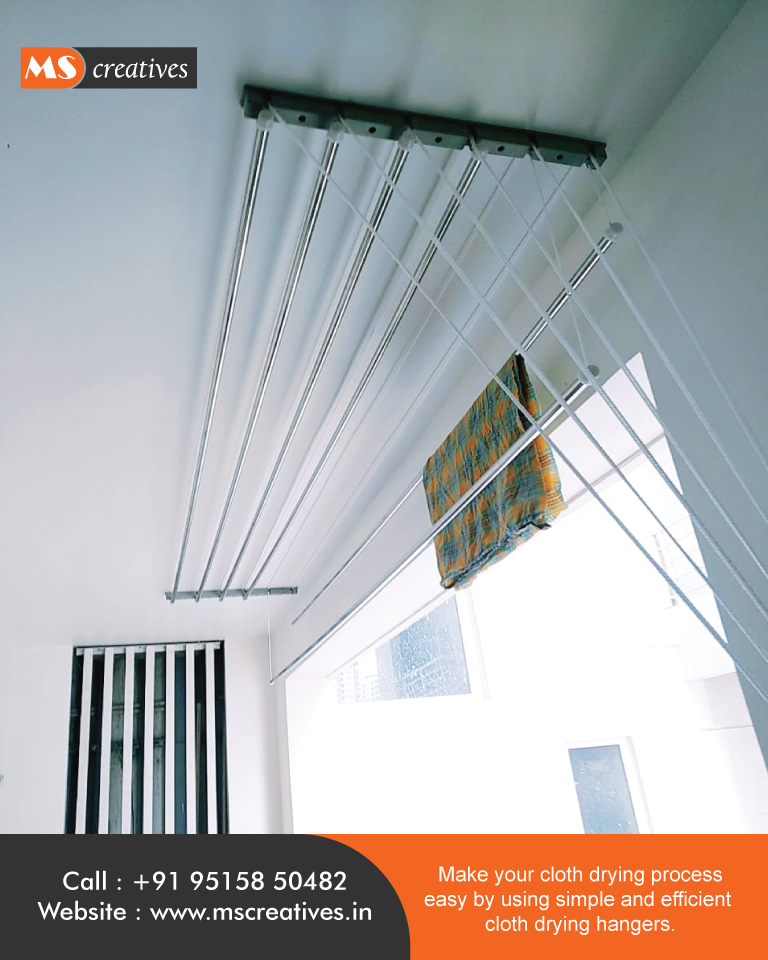 How the ceiling cloth hangers are installed
For example– If the length of your balcony area is around 6.8 feet than 6ft cloth hangers with brackets of 22 inches could be installed.
Now that you have checked and read that it's too convenient to install and to use ceiling cloth hangers check it on our website for more info.
Want to Install Cloth Drying Ceiling Hanger
at Your Door Step ?